Anzac Day
ANZAC DAY, April 25th 2017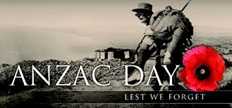 https://www.askideas.com/anzac-day-lest- 1
On the 25th of April 2017, the Australian international section of Dumbea sur Mer attended to the Dawn Service which was held at the Croix de Lorraine in Noumea to commemorate the 102th anniversary of ANZAC DAY.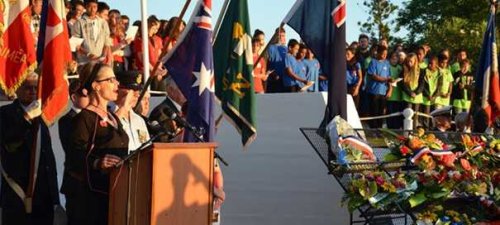 https://gouv.nc/actualites/25-04-2017/po 1
The ceremony started at 6 o'clock so the pupils had to wake up very early that morning.
The service began with the New Zealand and Australian Consul Generals speaking and reading poems in French and English. The pupils of Dumbea sur Mer read In Flander's Fields.
At the end of the ceremony, they all sang the national Anthems of Australia, New Zealand and France.
Link : https://gouv.nc/actualites/25-04-2017/pour-ne-jamais-oublier